CULTURELLE
Content, Infographics, Microsite, Promotions
Culturelle is the #1 selling probiotic in the US. A division of leading package good company i-Health, Culturelle is the company's flagship brand. Y&C is their National Digital Promotion Agency Of Record.
The Promotion & Theme
Welcome to The Healthiest You Ever!
Culturelle is the category leader. It always wishes to play an honest, trusted friend in helping consumers understand the confusing world of supplements and probiotics. The Healthiest You Ever national promotion spanned five months, brought together the Culturelle community like never before — and was the most successful digital promotion in the company's history.
113,693
activities completed
7,471
coupons distributed
3:04
avg. interaction time
Microsite
Y&C envisions the site, designs the UX, writes and produces the content, programs the experience.
The microsite, hosted on the Culturelle website was a very hardworking playground for participants who wanted to be entertained, learn about the new product and win coupons and instant prizes.
We leveraged influencer relationships for video content including Colleen Saidman Yee, The New York Times called her "The First Lady of Yoga" and Brooke Alpert, nationally recognized nutrition expert and author.
We distributed printable coupons and product samples while cleverly entertaining and educating the consumer at the same time.
We hosted sweepstakes upon registering, and instant wins for engaging with content within levels.
We aligned with Red Mountain Resort, an incredibly successful partnership which provided unique content and a great incentive for participation.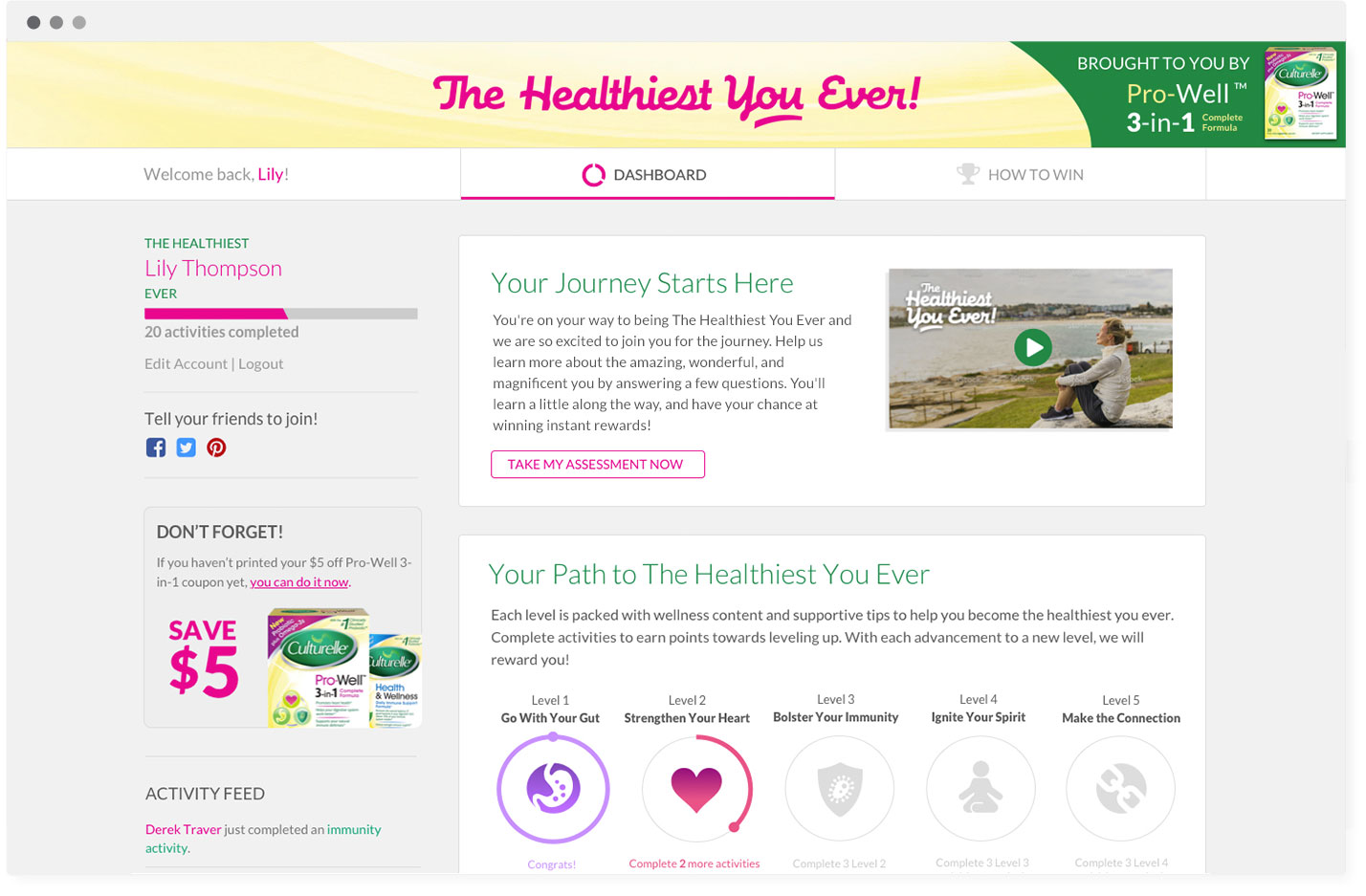 Content
113,693 Activities Complete.
York & Chapel created, designed, wrote and produced fifteen pieces of unique content aligned to the three main product benefits. There were six videos, six quizzes, five custom infographics and ten "actions" to accomplish which included social sharing, confirming the completion of a healthy related activity like "Write A Thank You Letter" and click a link to hear some handy probiotics information.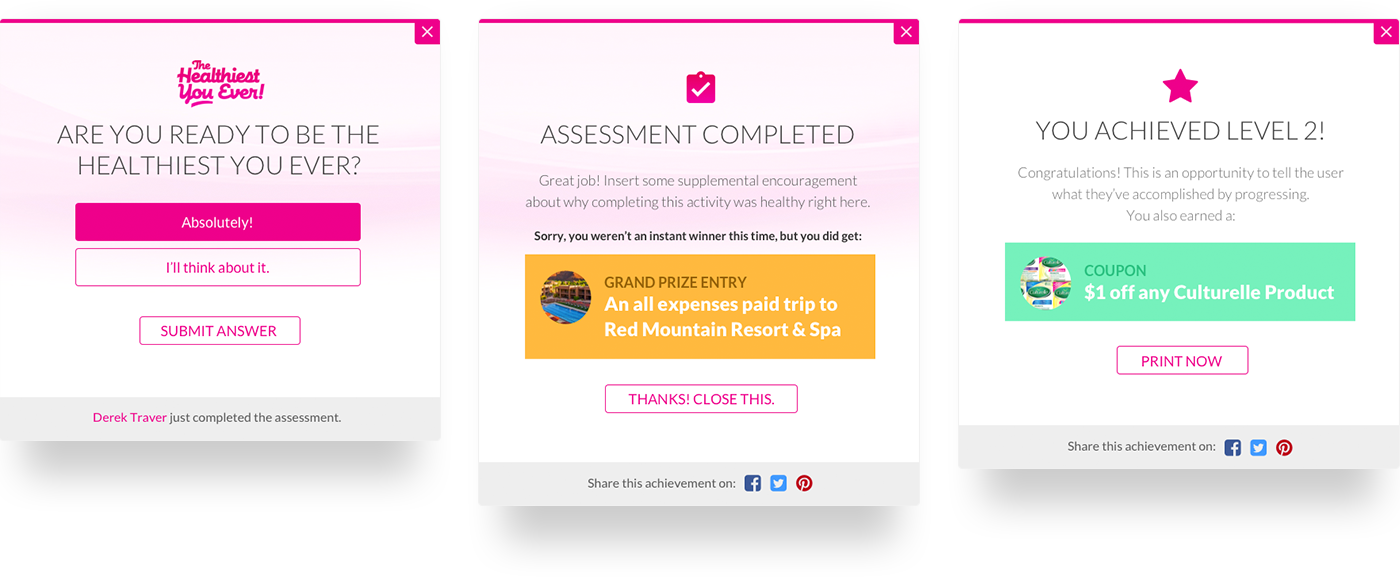 Infographics
Y&C was founded as a design studio eleven years ago
The infographics were a participant favorite in "The Healthiest You Ever." Designed and illustrated in-house, they won a GDUSA Health and Wellness Award and a GDUSA American Graphic Design Award.
Y&C excels at custom graphics, logos, web icons and even traditional collateral. Y&C Production helps companies like Nautica, Logitech and Humanscale produce a wide variety of materials quickly and efficiently.